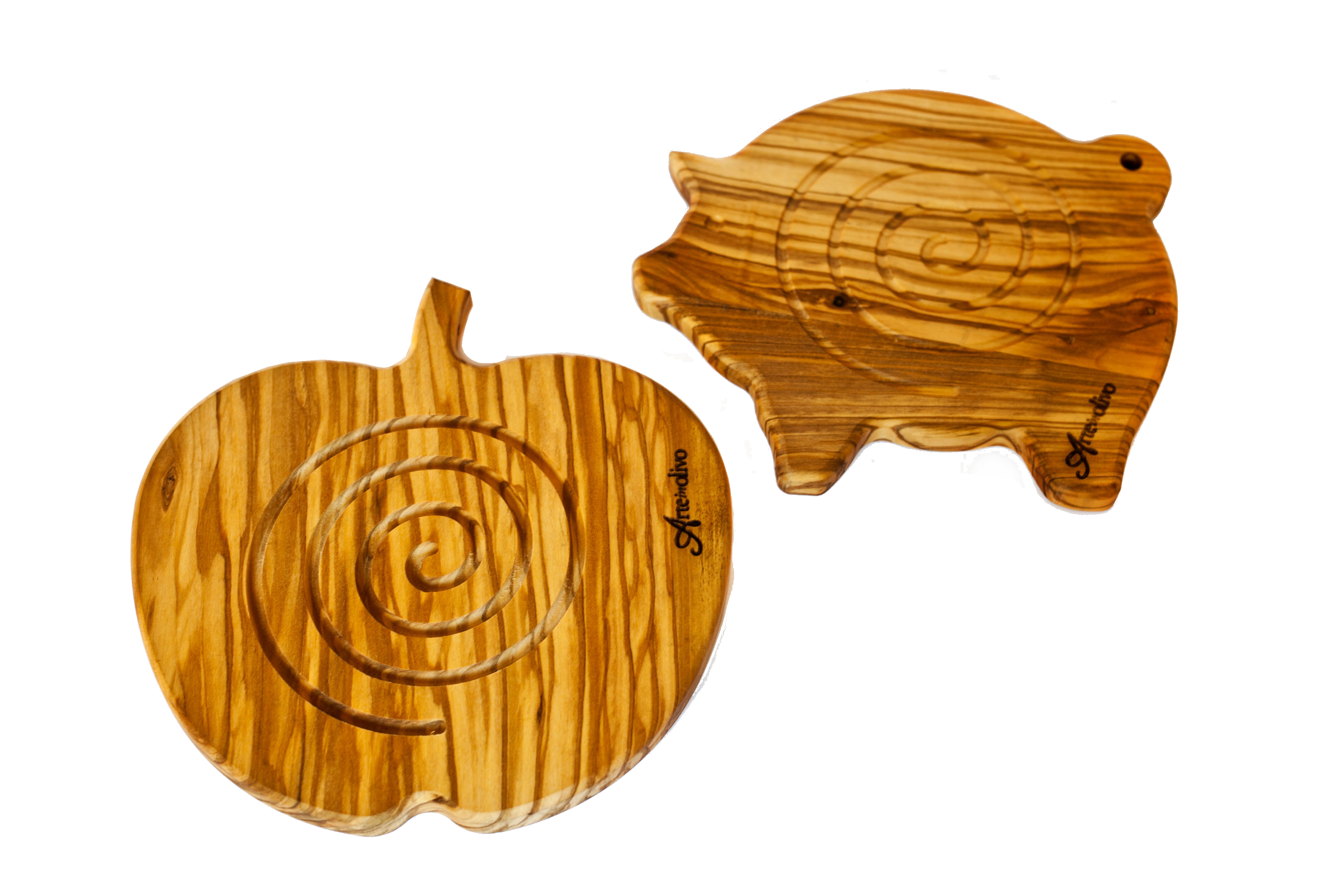 The trivet is available in three shapes: apple, little pig and fish. It fits for serving dishes in an original way.
The apple shape and little pig shape ones are double-faced: the other side is useful also for cutting.
They are handcrafted using 100% italian olive wood heat resistant.
The apple-shape trivet for your cakes, the little pig shape trivet for your meat and the fish shape trivet for fish dishes.
Dimensions: apple shape trivet (cm 22X22), little pig shape trivet (cm 22X22), fish shape trivet (cm 18X16)