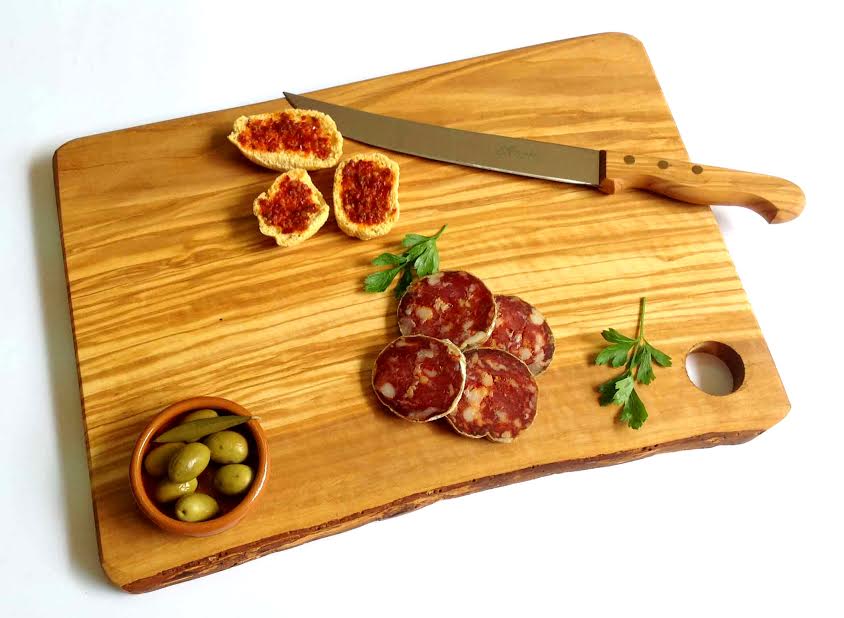 Arte in olivo creates a collection of olive wood cutting boards for each moment and taste.
The cutting boards are thought to serve dishes and food in your restaurants, wine shops, pubs, pizzerias and agritourisms.
They are suitable for who wants to create a rural atmosphere, but also elegant.
Every cutting board is handcrafted with 100% italian olive wood and it is customizable with a laser incision.