Professional Corkscrew in olive wood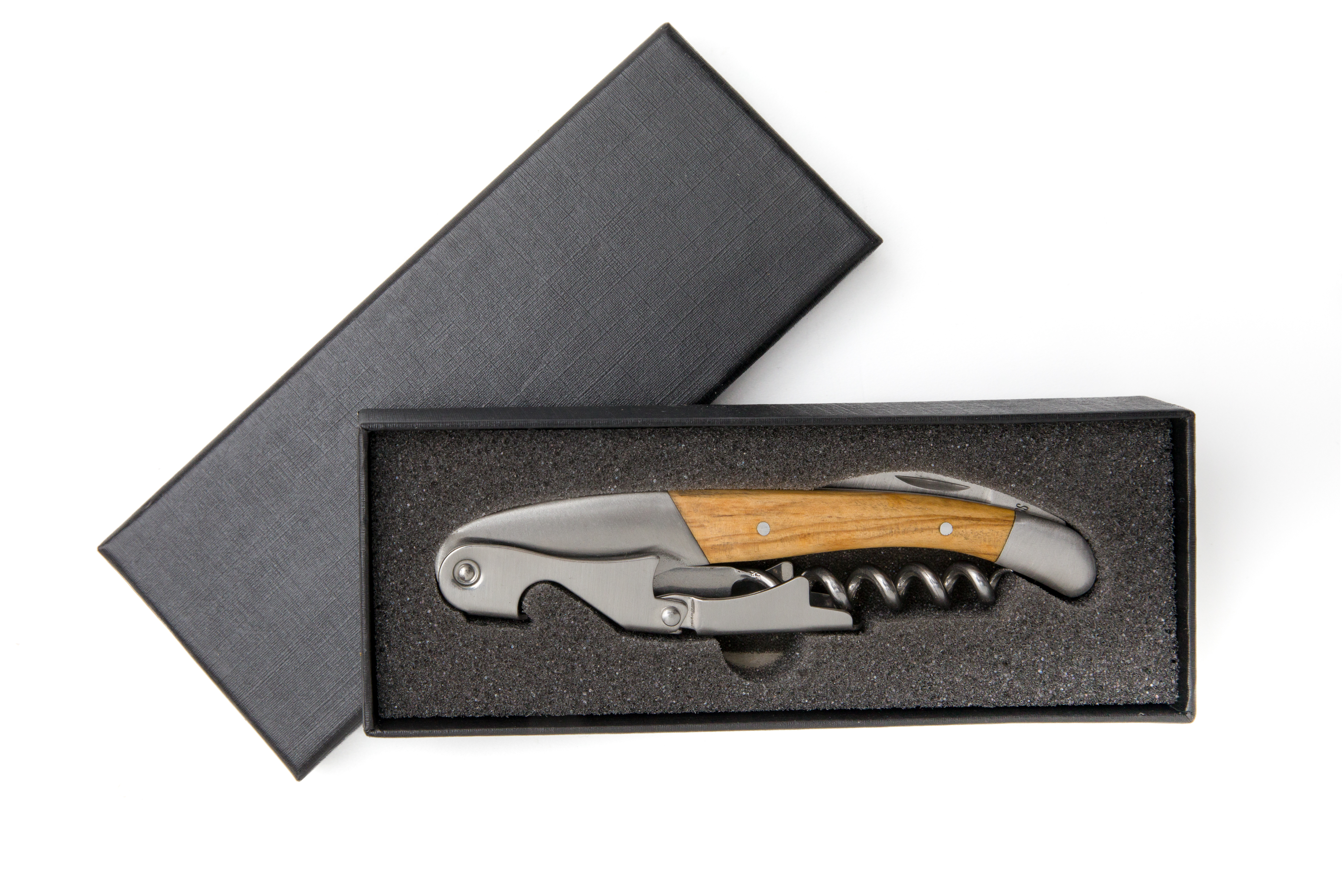 PROFESSIONAL CORKSCREW made with durable premium stainless steel delicately accompanied by a fine and finely finished olive wood parts. It allows you to extract synthetic and natural corks without difficulty with a few turns and without damaging or breaking the cork.
3-in-1 accessory for Sommeliers and Wine Tasting Lovers.
The modern double lever system offers a significant advantage over the traditional single swing mechanism, making it easier to open your favorite bottle. Ideal for fine wines.