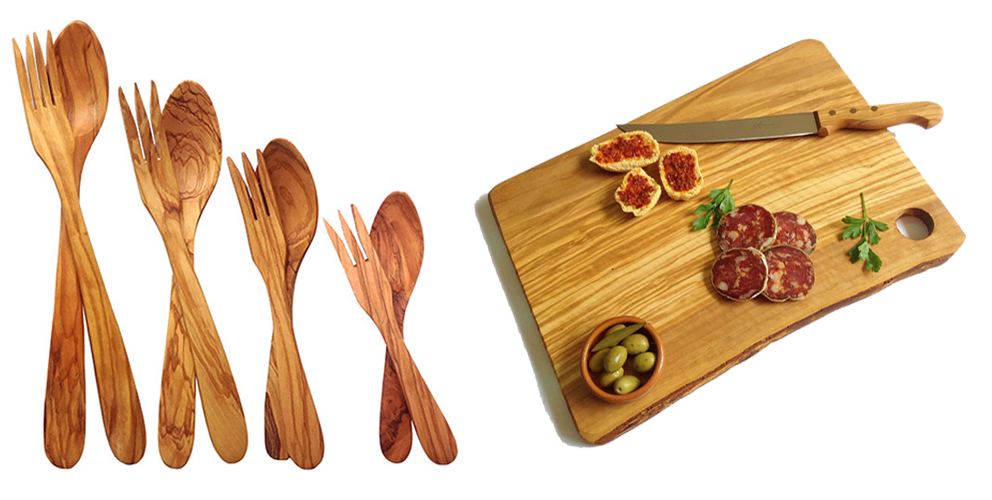 "You see a block, think about the image: The image is inside; you have just to strip it." (Michelangelo Buonarroti)
Arte in olivo creates also olive wood objects for your kitchen. They are the outcome of an innovative design and a careful selection of olive wood, with an excellent handcrafting.
The olive wood takes the shape and become an object with a practical role without sacrificing aesthetic and harmony.
All the objects, the cutlery, the cutting boards of Arte in olivo are handcrafted using 100% italian olive wood.